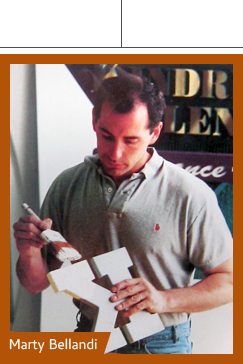 TESTIMONIAL
Bellandi Signs Inc. is the only sign shop I have used for 20 years. I have always been satisfied with the excellent design services, quality signs made to my expectations and the prompt installs. They are always attentive to the design and style I prefer, along with the willingness to assist when a sign is needed in a rush.
Michael Opitz
The Wave Car Wash

Marty Bellandi has a family history in the sign making business, beginning to learn the trade of brush painting and lettering from his step- father, Wally Mann the original owner of Studio Signs. Marty considers his teaching and training from Wally as mastery in art, both his mother and step-father worked the business, Studio Signs and Marty continues the family legacy.
Sign fabrication became a career for Marty and he has continued to use his artistic ability in design and sign making. He began his own business, Bellandi Signs Inc. at the location of 112th in the year 1988 and moved to the present location of Studio Signs in 2000. As a master in sign making, Marty began with brush lettering, then screen printing and now digital sign printing. Bellandi Signs Inc. celebrates 26 years of sign making, with the tag line "Your Image is Everything."
We pride ourselves in completion of projects, beginning with design, printing to quality materials, and installation on a timely schedule with satisfied customers. Our signs are made in our local shop where quality service and signage as our goal.
Our staff and design team have over 30 years of experience in sign fabrication and graphic arts.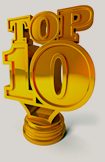 Proud to be a top 10 sign company
in Pierce County
Sign makers and sign contractors in Pierce County Washington bearing The Prime Buyer's Report TOP 10 symbol are those who have met a higher standard than the minimum state standards.
> Read More