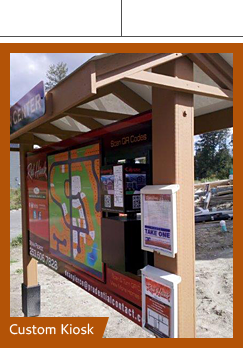 Bellandi Signs Inc. has made real estate signage our specialty over the years. We manufacture all the necessary signs for real estate marketing, including personalized Yard Arms, A-Boards, along with Flags, Kiosks, Plat Maps, to Community Entry and Monument signs. We understand the marketing strategy of the realtor; and now you are invited to read some rather glowing comments from our partners below. We are still blushing!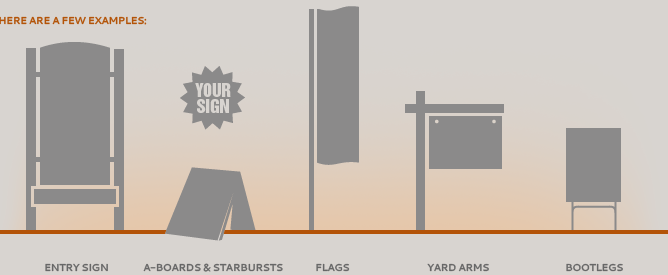 TESTIMONIAL
Bellandi Signs Inc. is the only sign shop I have used for 20 years. I have always been satisfied with the excellent design services, quality signs made to my expectations and the prompt installs. They are always attentive to the design and style I prefer, along with the willingness to assist when a sign is needed in a rush.
Denny Elvins, Realtor
Gateway Realty, Commercial
We have used Bellandi Signs Co. exclusively of all our sign needs for many, many years. The best part about working with Marty and his crew is that they know exactly the type of signs we need to capture our buyers. They have extensive knowledge in signs specificity for builders and also realtors. We feel confident in their ability, their design work and most importantly the quality and customer service they provide us. We know that we can trust Marty, his knowledge, quality product, design and installation.
Helena Rice
Rob Rice Homes
I just wanted to mention how disappointing it is to have you working as a key vendor for us. The prior sign company I used (Brand X) kept me plenty busy adding some 15-20 hours of extra overtime income each month. Their installation crews would often get lost, install signs on the wrong lots, place the wrong builder signs on the wrong builder lots, install flags and banners at the wrong models, place signs in restricted easements and right-of-ways, and soforth, so I always had a little extra income! The result would be several site visits by me to supervise and un-do what had been done. Even after detailed instructions via e-mail and phone I still needed to check and re-check to make certain, things were right.
I miss those days, but have been able to focus my attentions on design and content quality, instead of babysitting the install crew. Together with your inhouse design team, we've been able to accomplish remarkably unique design solutions and sign programs that catch the attention of the real estate buyer and deliver them to our sites. Brand X, kept trying the same old designs, with a new name on them…
In short, I'm a hero around the office now. I'm able to spend more time on content and creative and less on the road to a fire-breathing problem!
Eric Jackson.
Regional Marketing Director/Broker
NW Brokers Group.
P.S. My golf game is getting better too, now that I have more time to play. (Don't mention this to my boss.)